Google has updated its Photos service with a new feature: the Photos app now allows Pixel 2 users to export their Motion Photos as GIFs.
You can access the new functionality by heading to the three dot menu in the app, tapping the new 'Export' option, and then selecting any of the three available options, including Video, GIF, and Still photo.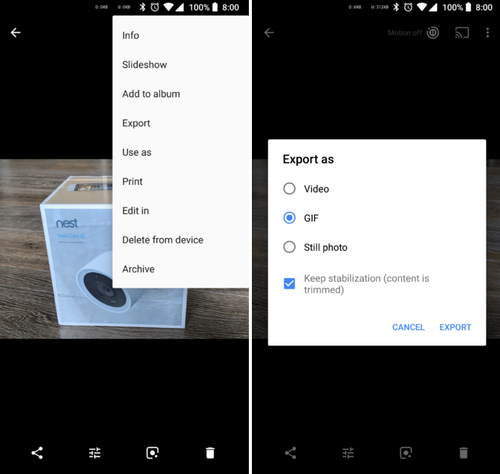 Keep in mind GIFs produced from Motion Photos are comparatively heavier in size, but of course, they make life easy when it comes to sharing with others. The feature isn't live for everybody yet, although we expect that to happen sooner than later.
Source: Google Photos now lets Pixel 2 users export Motion Photos as GIFs